---
Winter Is Coming !!

Did you know that All-season tires begin to harden and not grip the road properly when temperatures descend below +7 OC. This causes reduced traction, up to 25% longer stopping distances, as well as reduced handling and cornering capabilities. These are all significant winter safety concerns, even without snow or ice.
At 7 degrees Celcius, it's time to install your winter tires.
Ask about our BUY 3 GET 1 FREE SPECIAL & available manufacturer rebates.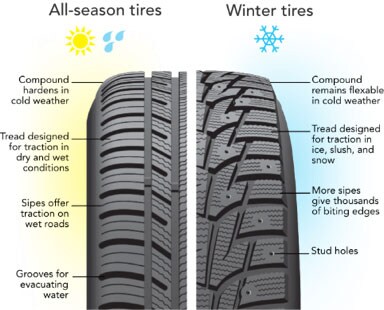 *Please see the parts department for details