Vaughan Chrysler, our goal is to offer you the very best purchasing experience so that you feel comfortable and to save you time at our dealership. Our new omni-channel digital retailing service allows you to complete the majority of your purchase online so that you're in the driving seat throughout your purchasing journey.
Here's what our platform can do for you: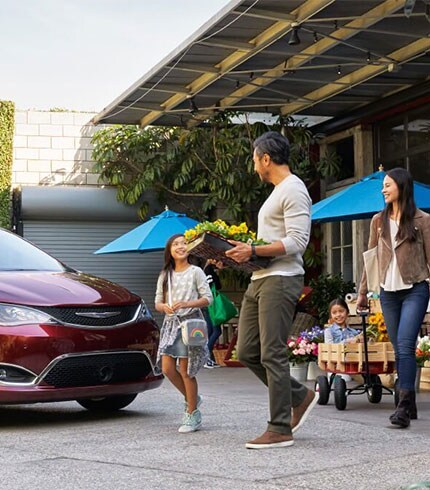 Save Time
 We know you're busy. Our online checkout gives you the flexibility to transact when, where, and how you want, and will save you time at our dealership.
Pressure-Free Purchasing
Browse for vehicles on your terms from wherever you want! You can complete as much or as little of the purchase process online, and we will pick up right where you left off when you get to our dealership.
Complete Transparency
Craft the deal that works for you. You can select and compare all available lease and finance options, and see detailed pricing with all fees included. The price you see online will be the same when you come to our store - there won't be any surprises.
Omni-Channel Experience
Shop how you want to shop. Whether you want to start your purchase from home and finish off in the dealership, or the other way around - the choice is yours! At Vaughan Chrysler, we're all about giving you the best possible experience online and at our store.


How